Posts for: January, 2019
By Gibberman Dental
January 15, 2019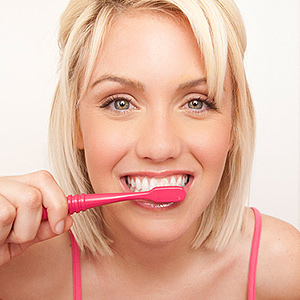 For most of us, brushing and flossing is a routine part of daily life. But has it become such a routine that you may not be getting the most out of your daily regimen?
First, let's be clear about what you're trying to accomplish with these two important hygiene tasks, which is to remove as much accumulated dental plaque as possible. This thin film of bacteria and food particles is the primary cause for both tooth decay and periodontal (gum) disease.
So how can you tell if you're effectively cleaning dental plaque from your teeth? Here are 4 ways to check your brushing and flossing skills.
The tongue test. Move your tongue across the surface of your teeth, especially at the gum line, immediately after brushing and flossing. "Plaque-free" teeth will feel smooth and slick. If you feel any grittiness, though, you may be missing some plaque.
Floss check. For a similar effect after your daily hygiene take a fresh piece of floss and run it up and down your teeth. If the teeth are clean and you are using un-waxed floss, the floss should "squeak" as you move it up and down.
Disclosing agents. You can also occasionally use a plaque disclosing agent. This product contains a solution you apply to your teeth after brushing and flossing that will dye any leftover plaque a specific color. Disclosing agents are handy for uncovering specific areas that require more of your future hygiene attention.  And don't worry—the dye is temporary and will fade quickly.
Dental visits. For the ultimate test, visit your dentist at least twice a year. Not only can dental cleanings remove hard to reach plaque and calculus (hardened tartar), but your dentist or hygienist can evaluate how well you've been doing. Consider it your "final exam" for oral hygiene!
Be sure to also ask your dental provider for tips and training in better brushing and flossing. Becoming more effective at these critical tasks helps ensure you're keeping your teeth and gums free of disease.
If you would like more information on best oral hygiene practices, please contact us or schedule an appointment for a consultation. You can also learn more about this topic by reading the Dear Doctor magazine article "Daily Oral Hygiene: Easy Habits for Maintaining Oral Health."
By Gibberman Dental
January 05, 2019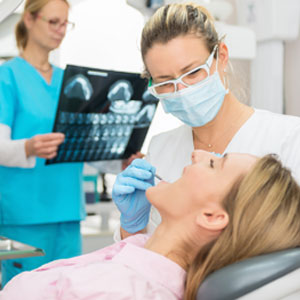 Like other healthcare providers, your dentist keeps records of your ongoing care. These include not only their written notes but also x-ray imaging, frequency of visits and cleanings, and any medical information that could affect your care. What's more, they have a legal obligation to maintain these records.
Your dental records help guide decisions about your care. In that regard, you should consider something else—you may need to change providers: your dentist retires or you move; your dentist isn't in your new insurance network; or, unfortunately, you have an "irreconcilable" difference with your provider.
If that happens, it's very important your dental records find their way to your new provider. Here are 3 reasons why.
Your individual dental history. Each person's dental situation and needs are unique. Your past records help clue in your new dentist about your past history and current needs, which will help guide how they treat you.
Time and money. Your dental records contain x-rays or other diagnostic information about your oral condition, including preparations for any upcoming dental work. If you change dentists before completing that treatment, your new dentist may have to start over with new diagnostic tests if they don't have this previous data. It could cost you more money and make you wait longer for a needed procedure.
Coordinating dental care with your general health. Your mouth isn't isolated from the rest of your body, and some dental treatment measures could affect other health conditions (and vice-versa). If your new dentist knows other health issues you may have from your previous records, it can help ensure you're getting dental treatment appropriate to your overall health.
For the most streamlined transition between providers, it's important your dental records follow you. You're entitled to having those records transferred, and, if you're uncomfortable asking yourself, your new provider can obtain them for you. Just be sure to ask.
If you would like more information on your rights regarding your dental care records, please contact us or schedule an appointment for a consultation. You can also learn more about this topic by reading the Dear Doctor magazine article "Why Your Dental Records Should Follow You."